The MyLeadSystemPRO leadership is unparalleled and unmatched by any other generic training and education platform in the industry. MLSP is comprised of some of the biggest names and trainers in the home business industry including top earners from a variety of network marketing companies, all of whom will help train and mentor you to success. There are two top leadership groups inside of MLSP: The "MLSP Executive Mastermind Team," and the "MLSP Master Marketers."

The MLSP Executive Mastermind Team is MLSP's most prestigious, exclusive mastermind group, and includes some of the sharpest marketers in the game today. This mastermind group is by application and invite only, and the member must have achieved at least an MLSP leadership level of L4 or above. The EMT member plays an active role in the MLSP community by continually giving back to the MLSP family, has proven themselves as part of the top 3% of internet marketers worldwide, and is committed to the long-term vision and mission of MyLeadSystemPRO as a whole. This exclusive mastermind group helps pave and design the future of MLSP, and in turn may be selected as trainers for our MLSP Leadership Retreats (if selected, trainers receive complimentary airfare and accommodation for these private, intimate, luxurious MLSP Leadership Retreats), VIP access to all MLSP events, and front-row seating for private, advanced MLSP webinar trainings reserved for this core group only. This group is the best-of-the best. Meet your MyLeadSystemPRO Executive Mastermind Team:
Michelle & Bill Pescosolido
New York, NY
MLSP changed the entire direction of my business. I went from being on information overload, overwhelmed, sick and tired of chasing around my warm market to 6 figures in 6 months. I always say, if you don't have leads, you don't have a business. MLSP saves you time and wasted energy. The system gives you all the tools you need to build a successful business online. All in one place and it's packed with all the training you need. I went from a nobody with no experience online to a leader within our industry just by implementing the MLSP system of attraction marketing. If I can do this so can you. It's all about passion, drive, determination and using MLSP "the one simple tool" to build your business. Thanks MLSP!
Ray Higdon
Ft. Myers, FL
"It has been unbelievable since I found MyLeadSystemPRO how my life has changed. Since implementing MLSP, I've been fortunate enough to hit the ##1 income spot in my primary company and have gone on to make over $40,000 / month, and I really owe a lot of that to this system. I had 133 leads come in just over the weekend and it's all thanks to the training & community here in MLSP.
Rob Fore
Carson City, NV
"Imagine how your life would be different if you could virtually guarantee success in every thing you set you mind to. Would you be living in the house or working at the same job? Here's the #1 success secret of all time: Find what the leaders are doing and simply DO the same things! I'm a top 20 income earner with a team of over 11,000 world-wide. COPY leaders on this page, because now it is your turn."
Frank Marino - Bluesman of MLM
My networking business was just not working the way I thought it would work out. I ran out of people to talk to and I needed a solution fast. I stumbled upon MLSP and finally understood why I was failing. I wasn't generating enough leads for my business. I didn't have enough people a day that were interested in my business. The late great Jim Rohn once saiid " What you lack for in skills you can make up for in numbers."  MLSP showed me how to get the numbers. As soon as I started implementing what the leaders were teaching, my business went form no money at all to my first 5 figure month within 3 months. I generated over 2000 leads in just one month and signed up over 78 people in just one month!
Mark Harbert
One of the things that I always struggled with in my business was leads. I have always loved what this industry was about, but leads were always the constant headache that I had to deal with just like every other network marketer in the game today. I struggled for years until I found MLSP and started to implement the training inside the system. When I really got focused and applied what I learned, within 3 months I had generated over 2500+ leads, signed up over 140+ people, and earned a spot on the Master Marketers Team inside MLSP. I also just recently had my first 5-figure month. I am so grateful and so thankful for this community. If you are are struggling for leads, training, or a team of people to plug into, look no further because MLSP is the place for you to take your business to an entirely different level. See you at the top!

The MLSP Master Marketers are MLSP's rising stars. This very-talented, tight-knit team of successful marketers have proven themselves in the field, and are well on their way to superstar status. These leaders have put up numbers that most business owners and network marketers will never achieve. Leading the pack inside of MLSP and this industry as a whole, the MLSP Master Marketers have dialed in their businesses and are now giving back to the MLSP community because they understand the greater MLSP Mission. This mastermind group also helps pave the future and direction of MLSP, and in turn receives access to private MLSP retreats, access to all MLSP events, and exclusive seats to live weekly advanced webinars reserved only for the MLSP Master Marketers. This is the new wave of leadership. Meet your MyLeadSystemPRO Master Marketers.
Diane Hochman
I've been a successful marketer for 12 years now but I was trying to do it all myself. Keeping up on every trend and technique and trying to teach it all to your team can be exhausting and also keep you from doing what you need to do for your own business so I decided to plug into My Lead System Pro and boy was it one of the best business decisions I have EVER made!
The training library and support plus the web pages and tools are top notch and now I have the time to really focus in on my leaders knowing that that whole team had access to state of the art resources.
THANK YOU MLSP!!!
Jonathan Register
It was only a few years ago...that I was just flat out struggling. I was brand new to network marketing, brand new to building a business online. I spent thousands and thousands of dollars looking for that "magic bullet." I did anything and everything I could do to try to crack the code. None of it worked. I stumbled upon MLSP and the rest is history...
Fast forward to today and in the last 6 months I've made what would have taken me FOUR years to make at my stupid 9-5 job...and that was all working from home in my bath robe. MLSP has helped me to achieve that. I confidently recommend MLSP to anyone looking to build a successful business online. The system works. It's just up to you where you take it.
Mary & Dean R. Black
After 8 years of being serial entrepreneurs with various small businesses, Mary and Dean had an epiphany: owning a business is much more fun than being owned by one. This revelation helped them realize that not all small businesses provide the most valuable asset of all, time.
As personal freedom junkies, parenting pioneers, wannabe pro golfers, books worms and aspiring world travelers, Mary and Dean realized that working 80 hours a week just didn't fit into their schedule. This discovery inspired them to set out on a quest to develop a laptop business that lead them to the world of online marketing.
Happily married since March 2010 with a blended family including 3 kids, they're on a mission to help other aspiring free spirits escape the shackles of the work-for-a-living existence by achieving financial freedom and the time to actually enjoy it.
Mary and Dean live in suburban Atlanta, Ga. and enjoy working on their businesses and hanging out with their kids at the same time.
Adam Chandler
Fort Collins, CO
"I plugged into this system and the step-by-step blueprint really made the difference in my business. I just generated 41 leads the other day! This system produces lay down sales for you. I make more money before I even wake up in the morning than I used to make in my old full-time corporate advertising job, and it is because of this system."
Steve Jaffe
By 2008, I had enough. Enough of the "2-4 year plan" and "walk away passive income" preachers who hadn't managed to walk away from doing hotel meetings for 13 years straight, and obviously knew NOTHING about a "2-4" year plan. Enough of "time freedom" evangelists who seemed to spend all their time doing 3 way calls, webinars, prospecting, home meetings, and hotel meetings...and clearly had zero time freedom.
MLSP has been the vacuum that's cleared away the cobweb of prepackaged nonsense many industry leaders hawk as "wisdom". Thanks to MLSP I have:
Sponsored 132 people and become a top producer in multiple programs
Generated more than 10,451 leads
Generated 25-60 leads daily
Hit #6 All-Time for leads on the Magnetic Sponsoring leaderboard
Been invited trained for one of the largest publications in the industry
Earned thousands of dollars...90% passively
Thank you Brian, Norbert and Todd. Thanks for innovating. Thanks for keeping it real.
Lena Bjorna
I was among MLSP's first batch of members when the company launched back in 2008. I was new to online MLM, and since my primary company had its own marketing system, I decided to just focus on using their system for a while. But I remained a member of MLSP and continued to plug into the training. And it was by implementing the principles of Attraction Marketing taught in MLSP that I quickly became the #1 female earner with my primary program, went on to win multiple marketing awards, and built a downline of several hundred reps in more than 20 countries on five continents.
When I recently launched my own product line, which, just like MLSP, was created with the struggling network marketer in mind, and right around the same time I also joined a new MLM company, I decided to start introducing my own customers and reps to MLSP. The reason? MLSP is where the opportunities are being created and the money is being made right now in our industry. Needless to say, I'm excited to be back, and I look forward to being a lot more involved this time around.
Matthew and Kimberly Alleyne
Matt & Kim are 2 MLSP success stories, since they have been involved with MLSP they have generated as many as 129 leads in one day and have become top producers in their primary company. "Because of MLSP we earned a fully paid cruise to the Caribbean and we are also top producers in our primary company. If you seriously want to learn how to build a successful business online or even offline and work with a community of people who want to see you succeed you must have MLSP in your toolbox."
Brock Blohm
In the beginning months of 2010, I joined the Network Marketing profession. Little did I know, an immense amount of struggle would be heading my way. After running myself in to the ground, financially, I decided that I needed help. MLSP was my help.
MLSP taught me how to build the framework for not only a successful online Network Marketing business – but an empire. They showed me the big-picture. What I had to be spending my time doing, and how I should be doing them. The knowledge that students are able to gain access to within this membership is priceless. I owe almost everything I know today, to MLSP.
I thank Brian, Norb, Todd, and everybody who made this platform possible for the rest of us. If you are new, and reading this; may today mark the day where your journey begins.
See you at the top.
Justice Eagan
Just over a year ago I was really stuck. I was a broke waiter out of work with an injury. No income and mounting medical bills had me slipping further and further into debt. I had a 6 month old network marketing business that was going absolutely nowhere and had been sitting on the outside of MLSP looking in. I finally signed up out of desperation and spent the entire day soaking in all the value MLSP has to offer. The following day my phone rang. I was offered an incredible job that I had been interviewing for over a 6 month period, this job could solve my financial problems in no time. Fortunately a single day inside MLSP opened my eyes to the possibilities, so I did what 99.9% of people would think is absolutely crazy…. I turned down a dream job, and I got busy inside MLSP. Fast forward to today, and man what a difference. I have a growing network marketing business, generate sleep income, and thanks to roughly 50 free leads a day….I will never run out of people to talk to. Thanks to MLSP there is no looking back. I am on the fast track to my dream lifestyle and you can be too!
Jay Roberts
My name is Jay Roberts and I am Mr European Internet MLM. I own a European specific MLM marketing education compnay called the MLM Edge, run the only European Physical newsletter called the European Internet MLM Journal, and own the only live internet MLM UK event called the Internet MLM Summit.
Ed Przybylski
I got involved with MLSP back in 2008 with the sole intention of making my personal funnels better. After about 6 months of screwing around I stopped trying to reinvent the wheel and jumped in the MLSP vehicle.
I use MLSP to attract people with the system. I also utilize many of the marketing techniques to just generate leads directly to my primary opportunity. I have grown my lead generation to MLSP alone to anywhere from 5-25 leads daily. I also generate more leads than that directly to my primary thanks to much of their training.
The big take away for me is that I can make a lot more money a lot easier and a lot faster by dealing with the right people more often. MLSP also makes it easier for me by giving me a system that I can just introduce my team to and I don't have to be the guru or the trainer.
The first "big check" award I ever saw was on stage at an MLSP event. Because of MLSP I have since gone on and recieved multiple awards and 3 of my own "big check" awards. Thanks MLSP!
Emmanuel Adegbola
MLSP is indeed an Exposure Agent (according to Ray Higdon). You produce, you get promoted--It's that simple. To succeed online entails Leverage and that is what you get with MLSP. I struggled 4 years online doing everything the "gurus" said I should do, I bought all the products out there before I stumbled on MLSP. I upgraded to Platinum the very first day I joined MLSP because I knew that "this is what I have been looking for".
Look at me, a guy from a small village in Nigeria, doing this with all the background that could have limited me but I refused to self-sabotage myself, I refused to limit myself. I went for result and I got it. Now, I am applying all I have learnt in MLSP in my Network Marketing business, Affiliate Marketing world, and even in my Solo Ads service business. I will forever be grateful to MLSP.
April Marie Tucker
My Lead System Pro has been a life saver for my home business and I really cannot say enough about this system. Prior to joining MLSP in June of 2010 I was on the brink of giving up on all my dreams and goals. I felt defeated and had lost all hope for my business. I was marketing my business all the wrong ways and was growing broke trying to do things on my own. When I started with MLSP I had no idea what a blog was let alone a domain name and I knew as soon as I stumbled across MLSP that things would never be the same again in my business. I felt relieved and immediately took ACTION!! I started creating videos on Facebook before I even knew what content creation really was and to my amazement I started to have success. People started to call me about my business and my life has completely changed ever since then. I went from being a single mom working a grave yard at a casino as a cocktail waitress in Chicago to now living a life of freedom in beautiful sunny Florida. The journey has been amazing! 
Everything you need to succeed in your Home Business is under the hood of MLSP. I attribute much of my success with MLSP to just showing up to as much training calls and webinars as possible. I am so excited to now be apart of the Master Marketers Team because now I can give back to the community that has given so much to me. I look forward to seeing all of you on the beaches and remember your success is certain as long as you simply follow the MLSP blue print.
Tanya Aliza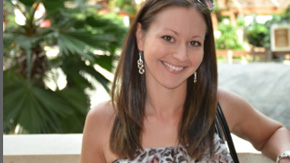 First off I'm very very Grateful every day! I'm a proud Canadian that now has the opportunity to travel the world and work my business from my Laptop!
I'm from Vancouver and yes, I'm a west coast girl. I love to surf and travel, which is the main reason I worked hard to leave the corporate world. My background is in Finance Management but in 2009 our market took a plunge. After searching for a way to supplement my income, I found this wonderful industry that we call Network Marketing and I got to work. Actually, to be completely honest, first I got frustrated, overwhelmed and failed and......then I had a Break Through that allowed me to retire my JOB. It's like anything, I needed to grow and develop the skills to become successful. I focused on finding the people that were going in the right direction and I glued myself to them. I followed their advice and I stayed focused.
Today I coach and help 1000's of people in Branding themselves for success and showing them how to use some simple tools to take their business to the Next Level. In this era Personal Branding is exceptionally important if you want to build a strong following that will pay you for the rest of your life.....It's all about finding your Personal Unique Value and Knowing How to Monetize it with Leverage! MLSP has been a God Send to my Business and Brand!
Cesar L. Rodriguez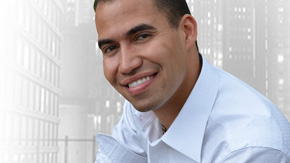 When I first got started in the Direct Sales/ Network Marketing industry 12 years ago I was a 21 year old broke college kid. I was clueless and lost, but managed to become a top earner because I understood the power of leveraging systems and surrounding myself with people who knew more then me. 
My original success was achieved primarily by mastering offline, prospecting, closing, and team building techniques. So naturally, when I knew I was ready to take my business to the next level and master the art of online lead generation and business building I repeated my original success formula and found the best system to leverage, (which is MLSP by a long shot) and I surrounded myself with the best leaders in industry who knew more than I did at the time, many of them you see on this page. I'm now honored to be considered a friend an equal to many of them and to be a MLSP MMT leader so I can be best positioned to help and inspire those in this awesome community to achieve their dreams and goals.